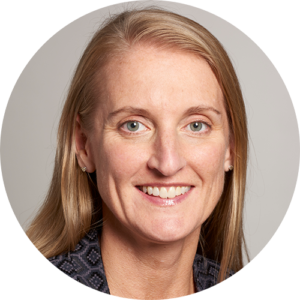 Sinai West / Mount Sinai Morningside
Year started working as Chair: 2020
Who inspired you to pursue the career you have today?
The patients. There is no other field that offers so many opportunities to share joyful moments with patients, and countless opportunities to empower women in reproductive decisions. In med school, it was this inspiring patient experience that made me realize OB/Gyn was the right fit.
What is the best advice you can give to someone who just started their career?
Keep your options open and take every opportunity that is offered, whether it is research, quality assurance, administrative roles, etc. You will learn new skills and may find an unexpected path.
What helped prepare you the most for becoming Chair?
Before becoming chair, I was a Vice Chair and very involved in quality assurance and other administrative roles. I had great mentors who taught me how to navigate the institution, colleagues, and difficult decisions.
What skill do you think everyone should learn?
Listening. Even in difficult conversations, there is usually something of value that I had not thought of before.
What is your secret talent no one knows about?
I'm a dog whisperer.
What was the last book you read or movie you saw? Would you recommend it?
Demon Copperhead by Barbara Kingsolver. It was amazing!