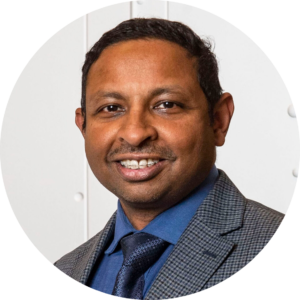 Boonshoft School of Medicine, Wright State University
Year started working as Chair: 2020
Who inspired you to pursue the career you have today?
My chairman during residency and the person who hired me into my first faculty position, the late Michael Baggish, MD.
What is the best advice you can give to someone who just started their career?
Be humble, build relationships quickly, do not neglect your own leadership development as you support others.
What helped prepare you the most for becoming Chair?
Multiple leadership roles in departments and hospital systems that required intense operational and financial problem solving.
What skill do you think everyone should learn?
Negotiation.
What is your secret talent no one knows about?
Decent skills in home repair.
What was the last book you read or movie you saw? Would you recommend it?
The Fablemans. Highly Recommend.