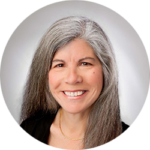 Thanks to all of you who were able to join us for our annual meeting this year in San Diego.  It was a great opportunity to share our year's activities and those in progress. 
It has been a year of tremendous innovation as an organization.  I am deeply grateful to our board members who have come up with great ideas and done a tremendous amount of work implementing them.  We are excited that our current activities all align with our strategic plan: https://www.cucog.org/strategic-plan/
Professor Sign On:  A follow up article to the Roe vs. Wade decision on abortion rights written by Drs. Jeff Peipert, Chair OB-GYN at University of Indiana, Stephanie Teal, Chair OB-GYN at Case Western and myself was distributed to organizations with a link to sign on.  To date we have received over 200 signatures and will continue outreach – please consider sending this out to your departments and/or organizations if you have not already done so.
L&D Survey: We distributed a survey to examine trends over time in L&D staffing to identify evolving national 'best practices.'  The results were helpful for a reality check on national trends at academic medical centers.  L&Ds are busier than ever, with higher acuity and substantial movement towards a laborist model for overnight coverage for many of us.
WFRC Advocacy: We were approached by the WFRC for a request for funding their initiatives to improve women's health rights in the country.  A board vote approved the request for a three-year funding commitment.
Creation of Education and Communication Committees: These 2 committees include members of the Board and our membership.  These committees will oversee our quarterly newsletters (starting soon) and our educational offerings.  We are excited to get our members more involved!
Webinars Post Roe vs. Wade: We have conducted two webinars this year post Roe vs. Wade decision under the leadership of Dr. Donna Johnson, Chair of OB-GYN at MUSC and chair of the CUCOG Education Committee.

The Impact of the Post Roe vs. Wade Era on Education webinar was held on August 16 featuring Gabriella Gosman, Chair ACGME Review Committee for Obstetrics and Gynecology and George Wendel, Executive Director of the American Board of Obstetrics and Gynecology.
The Legal Implications of the Dobbs Decision on Academic Ob-Gyns webinar was held on September 13, featuring Bragg E. Hamme, Co-chair of Polsinelli Reimbursement Institute and Behavioral Health Practices and Adrienne Frazior, former Assistant United States Attorney of Texas.
Plan to join us for our next webinar in November where we will talk about how some institutions in restrictive states are working to get residents abortion training. Date & Time forthcoming!
Please attend the new chairs course and bring your Vice Chair!  We will provide the necessary tools of what it takes to succeed in the field. 
Save the Date: New Chair Leadership Course – Wednesday, May 17th, 2023 – Hilton Baltimore Harbor Inn.  CUCOG Annual Meeting – Thursday, May 18th, 2023 – Hilton Baltimore Harbor Inn.
As we look forward to the future, we plan to exercise our continuous efforts on diversity, equity and inclusion, our strategic plan and enhancing content for our upcoming annual meetings, chairs course and webinars.   Happy fall!
Best regards, 
Eve Espey, MD, MPH
President, CUCOG